Pitch day on May 8th
Santander X Global Award ´23
Pitch day on May 8th
Santander's international university entrepreneurship competition.
Award ceremony on May 9th
Santander X Global Award ´23
Award ceremony on May 9th
Watch the award ceremony online, next May 9th, 16:00 (GMT+01:00).
The university entrepreneurship competition
Welcome to the Santander X Global Award, Santander X's Global flagship university entrepreneurship competition.
The best startups representing Spain, Chile, Argentina, Mexico, Brazil, Portugal, UK, and Uruguay will have the chance to compete at the Global pitch day in Valencia, to win cash prizes and additional benefits to take their solutions to the next level.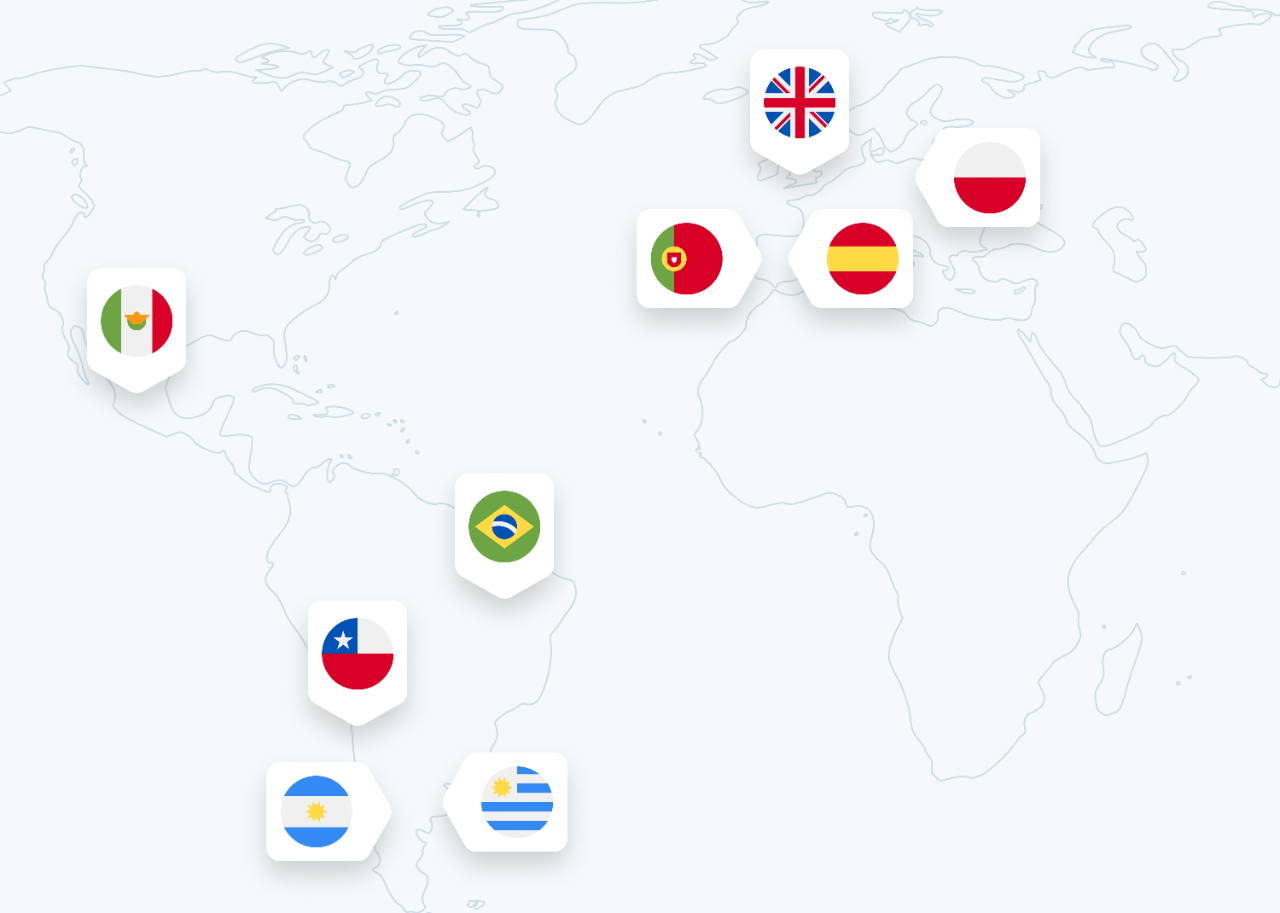 About Santander X Global Award 2023
8 countries
Spain, Chile, Argentina, Mexico, Brazil, Portugal, UK, and Uruguay.
+40 universities
Collaborate by promoting their best startups.
2 categories
For entrepreneurship stages Launch and Accelerate
48 participating ventures
24 Launch category and 24 Accelerate category.
20 finalist
10 Launch category and 10 Accelerate category.
6 winners
They will get equity free cash prize, training or acceleration program or access to Santander X 100 community
Launch Category
Entrepreneurial projects, preparing their go-to-market strategy to commercialize their solutions.
Prizes
Training program: a scholarship to attend the Santander X Launch program and prepare to become a company, go to market, and scale the business.
Equity free cash prize:  1st €10,000;    2nd €5,000;    3rd €5,000.
Accelerate Category
High-impact and technology-based startups, preparing to scale the businesses.
Prizes
Santander X 100 Community: prime global community where the top startups and scaleups from Santander X become members to receive mentoring, access to capital, clients, talent and high-quality networking, as well as many other resources to accelerate and strengthen their growth.
Equity free cash prize: 1st €20,000; 2nd €10,000; 3rd €10,000.
Registration
The 48 teams (24 Launch category and 24 Accelerate category) submit their application to become participants of the Santander X Global Award 2023.
Evaluation
Experts in entrepreneurship and innovation review and select the finalists of this competition.
Finalists
The 20 finalists (10 Launch and 10 Accelerate), are supported by international mentors to prepare a pitch to the jury.
Pitch Day
The 20 finalists travel to Valencia, Spain, and pitch in front of a jury, who will select the three winning teams per category.
Awards Ceremony
Watch the Awards Ceremony online where the winners will be announced next May 9th 2023.
Banco Santander and its support for higher education
Banco Santander, the leader in responsible banking, is firmly committed to progress and inclusive sustainable growth. Through Santander Universities, it has been a pioneering stalwart of higher education for 25 years, standing out among the world's financial institutions. The bank has committed more than EUR 2.1 billion and awarded over 790,000 scholarships and grants to students, professionals SMEs since launching the programme.
Oxentia Foundation and its commitment to innovation and global entrepreneurship
Oxentia developed out of the University of Oxford's technology transfer company, Oxford University Innovation, with the aim to deliver specialist innovation management services to clients in the public and private sector all over the world.  Oxentia's approach is grounded in a strong Oxford heritage to globally support early-stage innovators and entrepreneurs to promote innovative projects impacting the UN's Sustainable Development Goals. The Oxentia Foundation was created to support Oxentia's goal to address global inequalities through innovation and entrepreneurship activities.